General Information
Tour Reservation Deadline: 20 March (Thu), 2014

All tour programs require a minimum number of persons. If the minimum is not reached, the tour may be cancelled or substituted with another program or may proceed at an altered rate with the consent of all participants.
Credit card info is required to secure your reservation. Tour fees should be paid by credit card or wire transfer once the tour is confirmed with the minimum number of persons for each tour.
All tour programs include entrance fees as per the itinerary with the service of an English speaking guide.
All tour programs are based on the estimated price. Tour courses may change later due to local circumstances.
Participants who make reservations through bank/wire transfer will be allowed to join the tour only after payment is confirmed.
Notice
Please send the reservation form to the secretariat. ([email protected])
Method of Payment
Credit Card: If you want to make a payment by credit card, please fill in the card information on the reservation form and send it to the secretariat.
Bank Wire Transfer

China

Bank Name: BANK OF CHINA JIANGSU BRANCH
Swift Code: BKCHCNBJ940
Account Holder: JIANGSU SAINTY OVERSEAS TOURIST CO. LTD
Account Number: 478058209910
Bank Address: No.50 zhong hua road,nanjing,jiangsu,PR.china

Taiwan

Bank Name: ENTIE COMMERCIAL BANK, TAIPEI TAIWAN
Swift Code: ENTITWTP
Account Holder: LIN, BIH-RONG
Account Number: 01950000442500
Bank Address: NO. 66, Sung-Chiang Road. Taipei, Taiwan

Japan

Bank Name: THE JOYO BANK LTD, KENKYUGAKUEN-TOSHI BRANCH
Swift Code: JOYOJPJT
Account Holder: KINKI NIPPON TOURIST CO LTD TSUKUBA BRANCH
Account Number: 104-3470149
Bank Address: 1-14-2, Azuma, Tsukuba, Ibaraki, 305‐0031, JAPAN
Cancellation Policy
Cancellation must be made to secretariat in writing by email or fax.
The refund is dependent on the policy of each pre-tour country.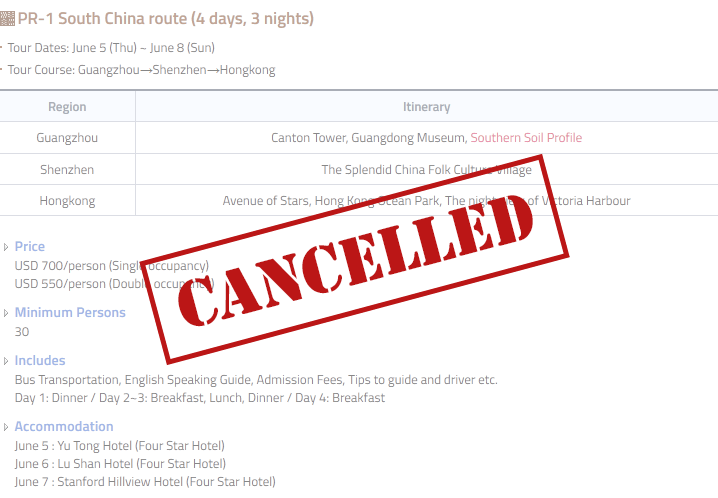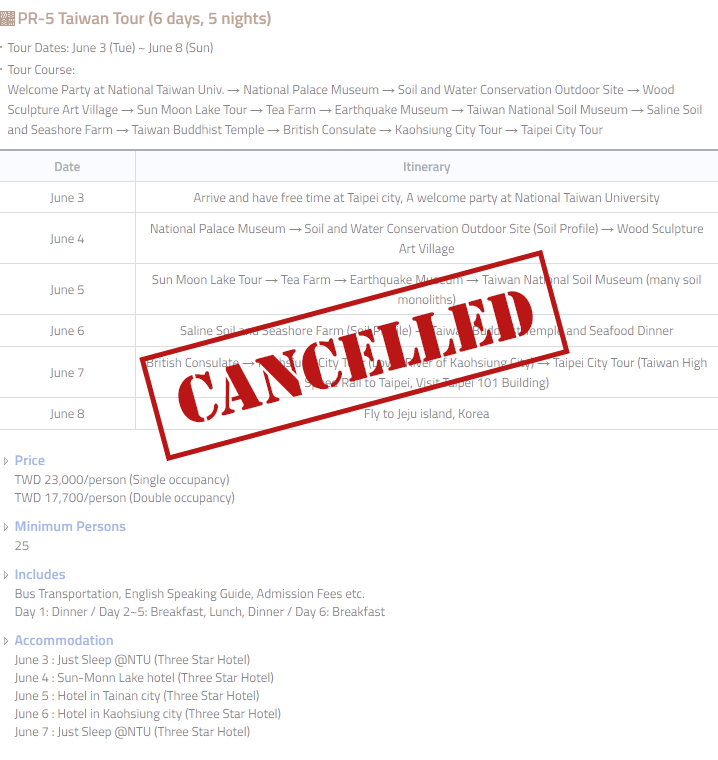 PR-6 JapanVolcanic Soil Tour (7days, 6nights)
(Andosols revisiting)
Notice
This tour includes a workshop at Tsukuba in June 7.
Further information for Japan Tour, please contact to

[email protected]
Tour Dates: June 2 (Mon) ~ June 8 (Sun)
※All participants will check-in the hotel in Narita to register in June 2.


Tour Course:
Narita → Fujisawa(Pedon1) → Hiratsuka → Hadano(Pedon2) → Yamanakako L.(Pedon3) → Kiyosato → Karuizawa → Volcanic Landscape → Tusmagoi(Pedon4) → Showa(Pedon5) → Nikko → Tohsyo-gu → Imaichi(Pedon6) → Tsukuba NIAES(Pedon7,8) → Andosols Workshop in Tsukuba → Fly to Jeju Island, Korea
| Date | Itinerary |
| --- | --- |
| June 2 | Check-in and registration at Narita |
| June 3 | Narita → Fujisawa(Pedon1) → Hiratsuka → Hadano(Pedon2) → Yamanakako L.(Pedon3) → Yamanakako L. |
| June 4 | Yamanakako L. → Fruits Park → Kiyosato → Karuizawa |
| June 5 | Karuizawa → Asama Volcano Museum → Shiraito Fall → Tusmagoi(Pedon4) → Showa(Pedon5) → Nikko |
| June 6 | Nikko → Tohsyo-gu → Imaichi(Pedon6) → Tsukuba NIAES(Pedon7,8) → Tsukuba |
| June 7 | Andosols Workshop in Tsukuba |
| June 8 | Tsukuba → Narita (Fly to Jeju Island, Korea) |
Price

JPY 80,000

Minimum Persons

25

Includes

Bus Transportation, Admission Fees
June 3 - 6: Breakfast, Lunch, Dinner / June 7: Breakfast, Reception / June 8: Breakfast
※Participants should take care of dinner in June 2 by themselves.

Accommodation

June 2 : Narita (Three Star Hotel)

June 3 : Kawaguchiko L. or Yamanakako L. (Four Star Hotel)
June 4 : Karuizawa (Four Star Hotel)
June 5 : Nikko (Four Star Hotel)
June 6 : Tsukuba (Three Star Hotel)
June 7 : Tsukuba (Four Star Hotel)
June 3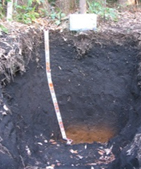 Fujisawa (Pedon1)

The site is located on the Fujisawa campus of Nihon university, Fujisawa city, Kanagawa prefecture. Mt. Fuji is a major source volcano of parent material in this area. Thick, high humus contained buried horizon called "Fujikuro" will be observed.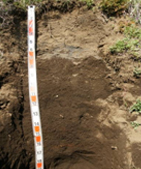 Hadano (Pedon2)

Due to short distance from Mt. Fuji, coarse volcanic ejecta, scoria, covered this area in 1707. Initial mineral weathering and eluviations of mineral constituents will be recognized.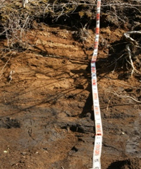 Yamanakako L. (Pedon3)

At the eastern foot of Mt. Fuji, there are a number of cumulated volcanic ash (tephra) layers and buried humic horizons formed in late Pleistocene and Holocene will be observed.
June 4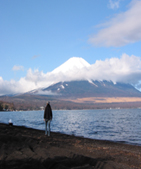 Yamanakako L.

We will trespass the eastern to northern foot of Mt. Fuji with beautiful scenery.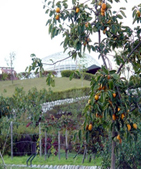 Yamanashi Fuefukigawa Fruit Park

Yamanashi Fruits Park is located on the center of Kofu basin, where it is very famous for fruits cultivation. We can see a various fruits in season in the park. The main attraction here is the fascinating Fruit Museum, where you can explore the history of fruit through the centuries, with particular emphasis on the role of fruit in the history of Yamanashi Prefecture.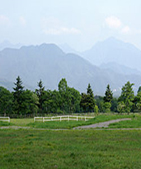 Kiyosato area

Kiyosato is a famous resort area. During summer, many people visit to enjoy cool climate and nature. Mt. Yatusgatake is a complex volcanic centers and it produce present landscape.
June 5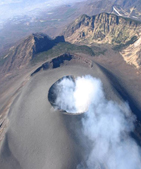 Volcanic Landscape (Mt. Asama)

Mt. Asama (2568m) is an active volcano located on border of Nagano and Gunma prefectures. Eruption In 1783 (Tenmei eruption) produced large amount of pumice falls, pyroclastic flows and lava flows and caused disastrous mud flow downstream in Gunma Prefecture. As a result, special landscape was formed such as "Onioshidashi lava flow", "Shiraito fall" and Tree shape lava.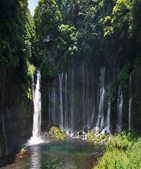 Shiraito Fall

Shiraito Falls are a graceful expanse of waterfalls located north of Karuizawa. Ranked among the most beautiful waterfalls in Japan The falls are only 3 meters tall, but they are spread out over a 70 meter wide arch. Ground water spills out of the top of the arch in hundreds of little white strings from which the waterfall gets its name.
Showa (Pedon5)

The pedon is located at the western foot of Mt. Akagi, which was also active volcano but its activity was assumed during Pleistocene.
The depth of the pedon is about 5m. Thick coarse pumice layer is from Mt. Haruna erupted about 1500~1600 years ago.
June 6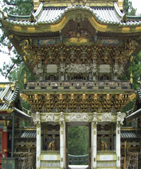 Nikko Tohshogu

Nikko Toshogu is a Shinto shrine established in 1617 to enshrine Tokugawa Ieyasu, the first shogun of the Tokugawa shogunate.
Ieyasu laid the foundation for over 260 years of peace and culture during the Edo Period. Fifty-five buildings, including Yomeimon Gate (designated a National Treasure) were completed in just one year and five months. The shrine was registered as a World Heritage site in December 1999.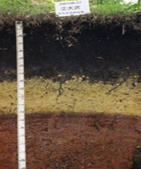 Imaichi (Pedon6)

The pedon is located in Imaichi, Nikko C. During ICOMAND excursion tour in 1987, this pedon was investigated. Significant contrast of color and texture of the surface humic horizon and two coarsetephra (pumice and scoria) layers will be observed.
"Imogolite" in-situ formation in the pumice can be observed.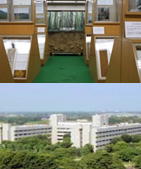 Tsukuba NIAES (Pedon7,8)

National Institute for Agro-Environmental Sciences, under Ministry of Agriculture, Forestry and Fisheries, is mandated to inventory of soil resources in agro-environment in Japan. Due to the distance from both Mt. Fuji and Mt. Asama, moderate accumulation of volcanic ash accelerated Andosol formation. Micro relief caused different status of profile formation we will observe. We will also visit "Soil Museum" which is a part of Natural Resources Inventory Museum in NIAES. Benchmark soil profiles were collected as soil monolith and exhibited.